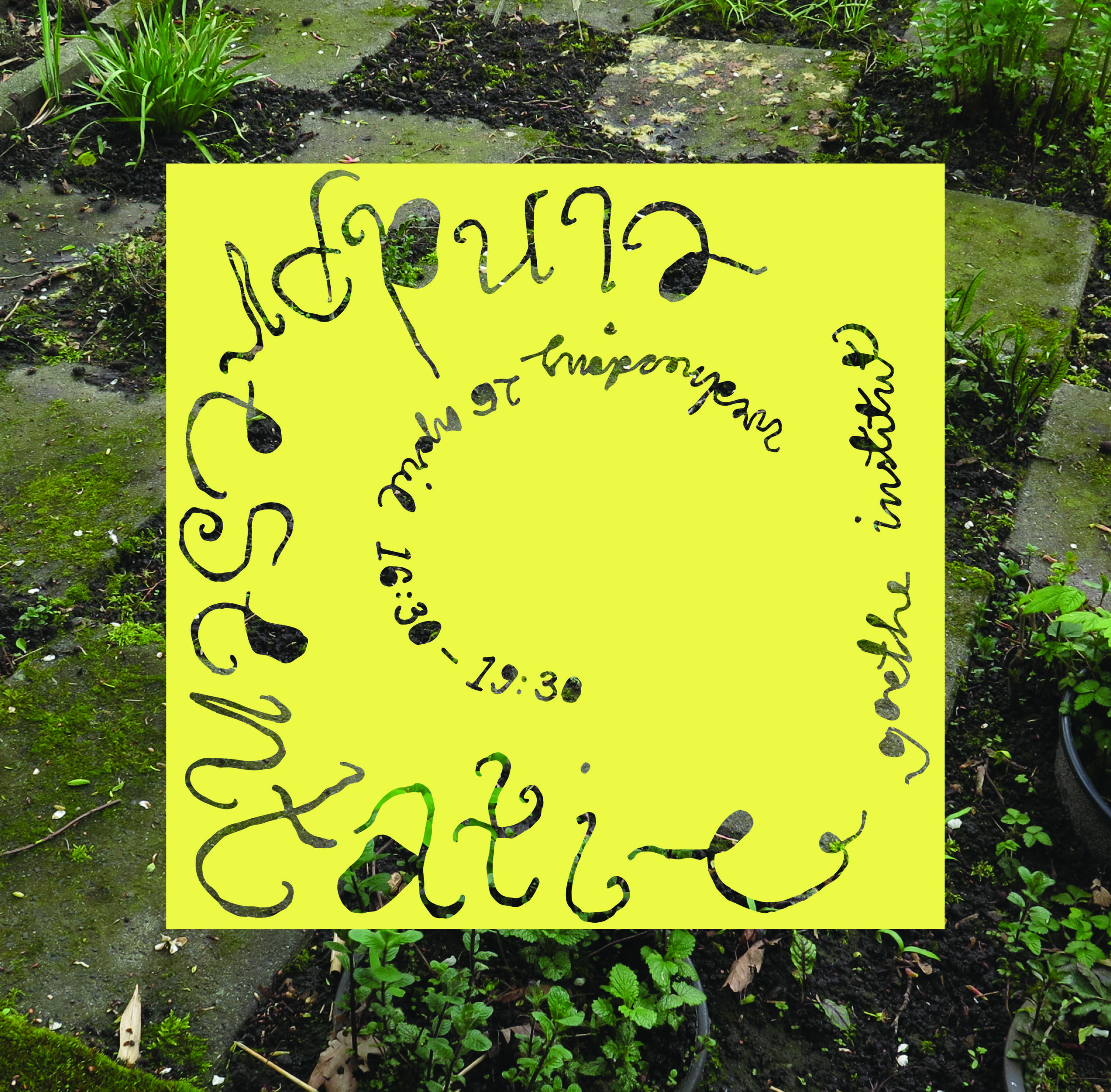 Goethe Institut Residency 'Investigating Humus Communities In Rotterdam'
End Presentation Invite
Goethe Institut Residency 'Investigating Humus Communities In Rotterdam'
Guillem S. Arquer & Kate Price
Dear wonderful friends and colleagues,
Our time surrounded by soil, worms and people as part of our residency period at the Goethe Institut in Rotterdam is slowly creeping to an end. As such we warmly invite you to a relaxed end presentation of our 3 month research project on Wednesday 26 April, from 16:30-19:30, at Goethe Institut, Westersingel 9, 3014GM Rotterdam.
You can read more information about our research project at the Goethe Institut website: https://www.goethe.de/ins/nl/nl/kul/gin/investigating-humus.html
In this event, alongside our lovely research colleagues Merel Smitt, Charli Herrington, Mingus Janssen and Nicola Unger (who will also present their own curious projects), we will be talking about our experiences and tour around each of our residence studios in the building.
Join us from 16:30, with the round of chats starting at 17:00, followed by drinks and snacks to celebrate!
We would love to take this opportunity to thank everyone who has generously shared, prompted, pointed, felt and sniffed about our compost enquiries – we have learnt so much!
Hoping to see you there,
With happy worm regards,
Guillem and Kate